Black currant juice:
Black currant berries are used to make the dark, flavorful liquid known as "black currant juice." The juice has many health advantages and is rich in vitamins and nutrients.
Vitamins A and E are also present in black currant juice, which also provides an excellent source of vitamin C. The juice is also a good source of magnesium, calcium, and iron. The immune system has been demonstrated to be strengthened by black currant juice, which also has anti-inflammatory and antioxidant qualities.
There is some evidence to suggest that black currant juice may be useful in healing respiratory conditions like bronchitis and asthma. Additionally, the beverage may enhance circulation and lower cholesterol levels.
Juice made from black currants is a tasty and wholesome supplement to any diet.
Black currants contain a large number of vitamins and anthocyanins in addition to vitamin C. increases immune system strength, calms sore throats, and lessens viral symptoms.
antimicrobial.
anti-inflammatory.
antiviral.
antitoxic.
antiseptic.
anticancer.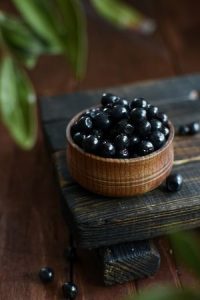 Making black current juice:
To a pot, add five glasses of water
bring to a boil, and add 1 1/2 cups of sugar
add black current to cook on low heat for at least one hour.
After one hour the black current berries become squashy and are simple to crush with a spoon.
Also, add 1/2 lemon juice.
boil on low flame for thirty minutes.
once, the cordial gets to thick.
Then use a strainer and remove the seeds.
Pour the juice into the Jar.
refrigerate for approx. thirty minutes.
Black currant juice benefits improve blood flow and is very effective for eye health as well as kidney health.