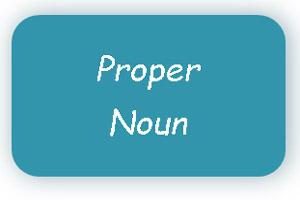 what is Proper noun?
refers to a specific name of person thing .it begin with capital letter in any position in sentence. proper nouns
Example of Proper Nouns:
1)Mr. John is on Vacation that is why he is not attending calls.
2).Mrs.Sara is the good student in the class.
3) Mr. Jason and Sara are proper name and capitalized .
Chart of Common Nouns/Proper Nouns
| | |
| --- | --- |
| Common Noun | Proper Noun |
| Some old buildings are still exist in the city | Paris is the city of fragrance |
| He is such a great writer | Christopher Columbus has discovered America. |
| She always hanging out with her Boyfriend | Jupiter is the planet |
| My friends always like to go to library for studies |  My family used to spend holidays in Los Angles |
|  Brother like sports cars | Ferrari is the most expensive car. |